If you're looking for a particular product and it's not listed in our marketplace, we can still help you source it.
When you search for a product that's not currently listed you'll get a message telling you there's 'no results' with an option beneath to 'Request a product'.

Click the Request a product button to open the request form.
The form will look like this ↓ . Fill in the details of what you're looking for and submit.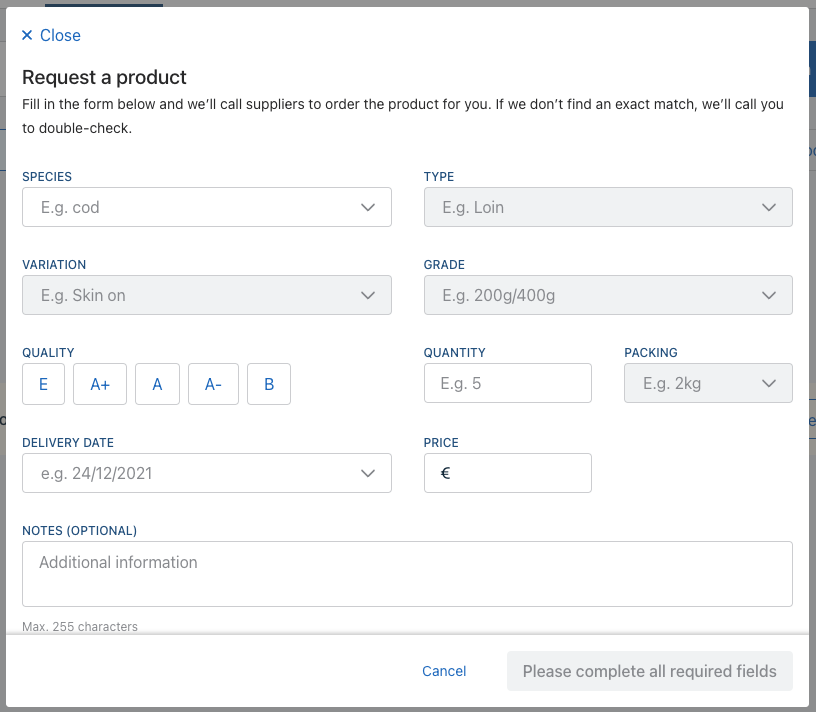 Our team will then get in touch with suppliers to source the fish for you.
If they're unable to find an exact match they will get in touch to let you know and find out how best to proceed.